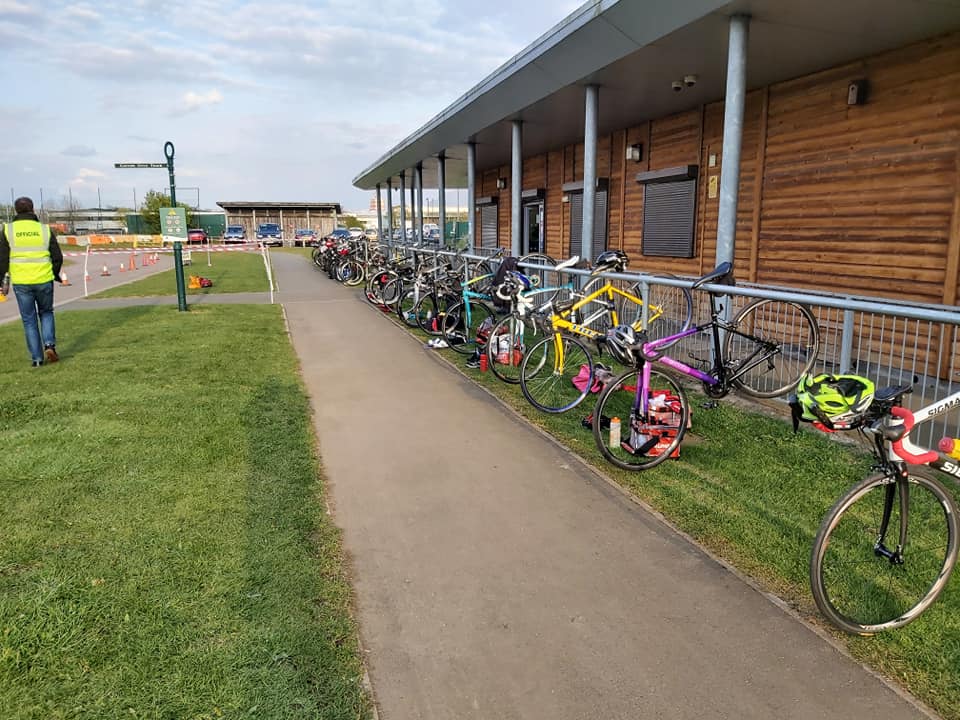 What a return to Minet Park that was for the Hillingdon Triathletes!
Our Transition Buster Training event went off with a bang – you're with Hillingdon now – Go Big or Go Home!
With 4 transitions to practice, 4 times the opportunity to get your excuses in early and 4 times the chance to see the whites of your 'Training' buddies eyes, the sun shone & the weather gods rewarded us for our patience for a return to the track with our nearest & dearest.
This was also an opportunity for us to test our COVID-19 readiness for upcoming events to iron out any creases before the gun goes off – and we all passed with flying colours!
From the Health Screening Questionnaire before the event to writing numbers on your legs, wearing a face-mask for the trip to calm those last-minute nerves in the smallest room & socially distancing in the transition, all precautions were exceeded! A big thanks to all for your compliance!
It was also a chance for us to demo the timing chip system! A report on that to follow, but I think it can be safely said that it was a massive success!
So, onto congratulations for our non-competitors in this non-race. A very useful barometer of who is all over their training plan like a rash & who rashly entered this event!
The Flying Bateman gets one over on his Elder(field) while Steve Jacobs puts the pressure on!
A great race for a number of debutants as well, Mike in 4th, Tony in 6th, Claire & Haibo in joint 11th and Karen & Debbie in 17th & 18th respectively. Welcome to multi-sport!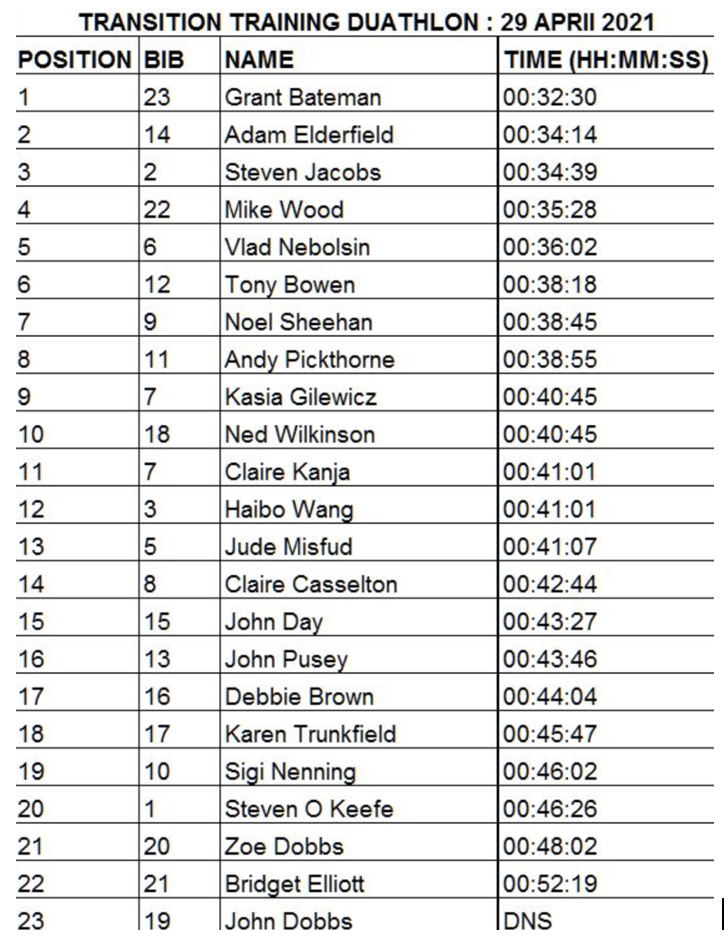 A final word to say thanks to the committee & all the volunteers & marshals, without whom these events wouldn't be possible.
Talking of events, the Duathlons & Aquathlons are now LIVE on the club website!
Don't forget, if you were a member in 2020 who has renewed for 2021, you get either £10 off swimming sessions, £10 off a piece of shiny new kit or £10 off a race entry – contact Tom Howells via Facebook messenger for details of how to obtain your race discount code!
See you at the next one - Bring your A-Game! Grant's waiting……