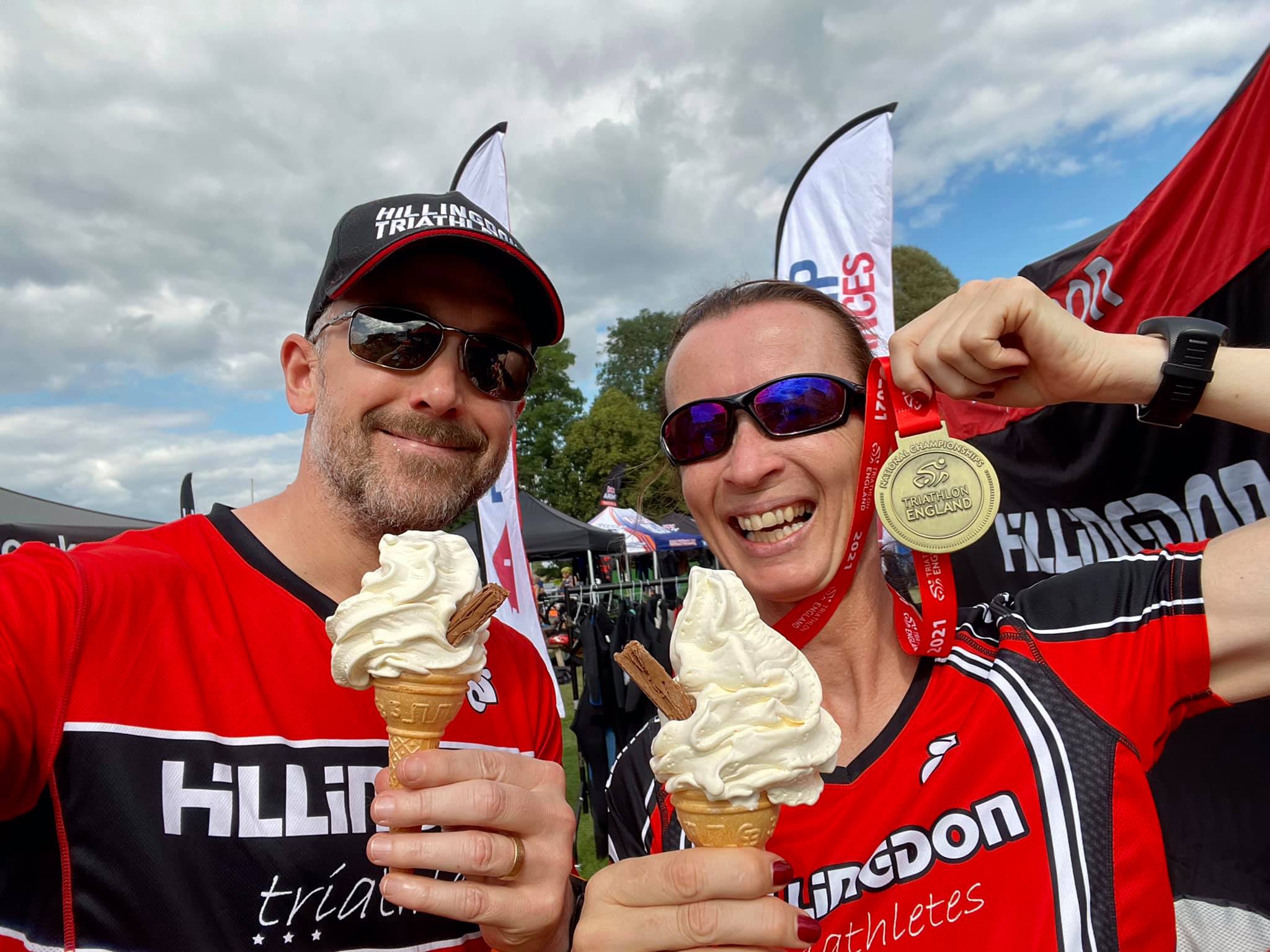 As Frankie Valli said, "Oh what a night!"
We've tried to keep it quiet (!), but it may have got out….. WE ARE CLUB OF THE YEAR, SAY WE ARE CLUB OF THE YEAR!
On Friday 11th March, history was made as Triathlon England adorned us with the title, Club of the year.
We got there early to set up the vast, complicated AV systems…..
But fear not, we were broadcast on the big screen as well!
A group of dedicated Hillies converged on the cricket club to imbibe in some light refreshments whilst waiting for the live streaming of the event to begin.
As the presenters made their way through all of the awards, the excitement grew as we realised we were actually up for two awards – we had previously won the Regional Small Event of the Year for our Autumn Family Duathlon.
This was especially poignant as it was Dave's last event as Race Director.
Well, it must have been great as were awarded a Special Commendation at National level for it! Well done to all who helped us put the race together, from registration, chip timing, marshals, volunteers, race directors & technical officials – everyone played their part
and some fantastic reviews were received from the very happy participants.
And so onto the main award of the evening – the Club of the Year!
Anticipation was building, drinks were at the tables, an excited hush descended on our packed corner of the cricket club lounge – a real 'Where were you when…' moment….
The winner was announced to much celebration, cheering & scenes frankly not becoming civilised society – I'll be surprised if we are ever invited back….
The announcer went to a live link to congratulate Jacqui, who had been whisked away by Limo to a mini studio that was set up in the event that we were victorious (in reality a Surface tablet on a table in the back of the club, but we won't spoil the glamour…)
And so to the aftermath of celebration – Tales were told & ales were sold – hugs & platitudes were exchanged.
You've not heard the last of this, BTW – we are going to dine out on this all season long!
Congratulations to all who make this…..
THE BEST TRIATHLON CLUB IN ENGLAND – official.